North India – Golden Temple and splendors of India
Duration : 10 Nights / 11 Days
Destinations : Delhi – Amritsar – Dharamsala – Rewalsar Lake – Manali – Anadpur Sahib – Chandigarh – Rishikesh – Haridwar – Delhi
Day 01: Arrival Delhi
Leave by car with your guide for the day tour of Delhi. Visiting Jama Mosque, Red Fort, Ghandi Samadi, walk through the small lanes of Chandni Chowk.
After visiting old Delhi stop for lunch in Connaught Place, which houses many famous restaurants of different cuisine. After lunch leave for the tour of New Delhi Visiting Laxmi Narayan Temple, drive past The Presidents House, Embassy area, followed by visit to India Gate, Himayun Tomb, Bahai Temple (Lotus Temple) and Qutab Minar.
Day 02: Delhi – Amritsar
Approx 450km – 7h drive awaits us to go to Amritsar. It can be done by an overnight train. (ask us for details). Home to the Harmandir Sahib, known as the Golden Temple and considered the most important Sikh pilgrimage site. Closing border ceremony with Pakistan takes place every evening. Overnight in Amritsar .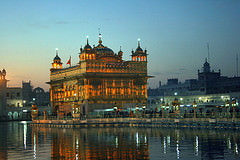 Day 03: Amritsar – Dharamsala
After breakfast we leave for 5 hour drive. Home of the Tibetan leader The Dalai Lama. Tibetan community in exile settle here since the 60's. City now lives at the rythm of buddhist and indus celebrations.
Dharamshala is also a busy bazaar town and has established itself as a base camp for those who wish to explore the nearby mountains.
The rest of the day is at your leisure to explore the surroundings on your own. Overnight at Chonor house in Dharamshala
Day 04:  Rawalsar Lake
Sacred lake where Hindus, Buddhists and Sikhs.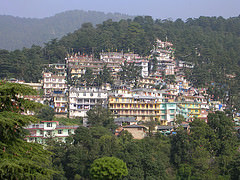 Day 05:  Manali
This morning depart for Manali, with its spectacular views of snow-capped Himalayans peaks. Manali's major asset is its proximity to the snowline. Hadimba Devi is a wooden temple to visit. Also Vashisht is near with a temple and hot springs.
It is a popular honeymoon destination and trailhead for numerous treks as well as great countryside for those with a passion for adventure sports. Overnight in Manali
Day 06:  Anandpur Sahib
Sacred city for Sikhs. Visit of the Gurdwara temples like Kesgarh Sahib and anandgarth Sahib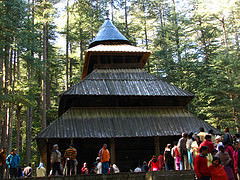 Day 07:  Chandigarth
Modern city imaginated by the architech Le Corbusier. The city offers lakes and parks.
Day 08: Rishikesh
Rishikesh is a sacred city at the gates of Himalayas mountains. The city is a well known as a pilgrimage city, and Yoga is teached there on Ashrams (Ashram Parmarth for example). The Beatle made this place widely known in 1968 as the came to study meditation ! Like in Haridwar, an Hindu ceremony takes place over the Ganges every evening.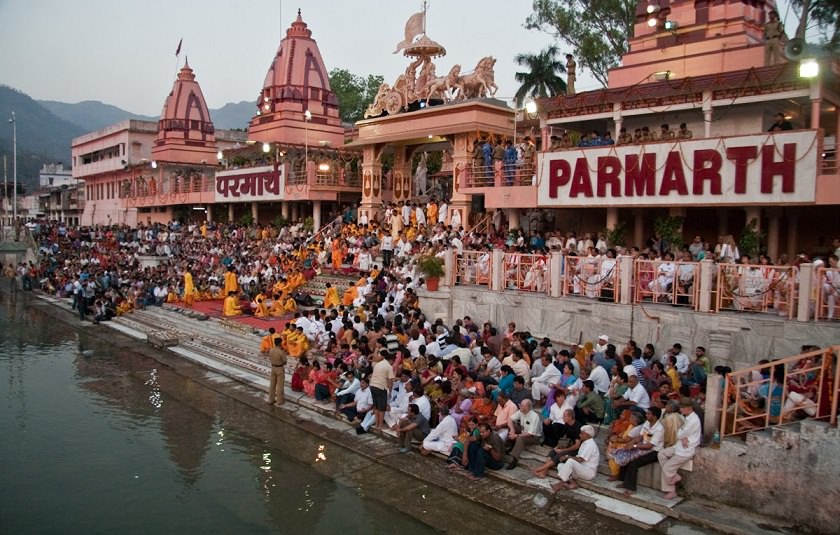 Day 09:  Haridwar
One of the seven sacred city for Hindus on the Himalayas. City tour : Har-ki-Pauri Ghat, Chandi Devi Temple, Manasa Devi Temple. At night a religious ceremony takes place over the Ganges.
Day 10: Haridwar – Delhi
Back to Delhi and transfert at the airport.