North India – Golden Temple with Dharamsala Tour
Duration : 10 Nights / 11 Days
Destinations : Delhi – Amritsar – Dharamsala – Manali – Shimla – Delhi
Day 01: Arrival Delhi
Leave by car with your guide for the day tour of Delhi. Visiting Jama Mosque, Red Fort, Ghandi Samadi, walk through the small lanes of Chandni Chowk.
After visiting old Delhi stop for lunch in Connaught Place, which houses many famous restaurants of different cuisine. After lunch leave for the tour of New Delhi Visiting Laxmi Narayan Temple, drive past The Presidents House, Embassy area, followed by visit to India Gate, Himayun Tomb, Bahai Temple (Lotus Temple) and Qutab Minar.
Day 02: Delhi – Amritsar
Approx 450km – 7h drive awaits us to go to Amritsar. It can be done by an overnight train. (ask us for details). Home to the Harmandir Sahib, known as the Golden Temple and considered the most important Sikh pilgrimage site. Overnight in Amritsar .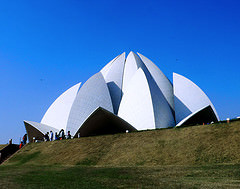 Day 03: Amritsar
Your sightseeing begins early with a visit to The Golden Temple – founded by the fourth Guru of Sikhs, Guru Ramdas and completed by his successor Guru Arjan Dev.
It is here that people from all over the world come to pay their reverence to The Guru Granth Sahib and take a dip in the Amrit Saras Kund (Pool of Immortality) for spiritual purification. Also in Amritsar is the Jallian Wala Bagh – notorious for the massacre that took place here under British rule.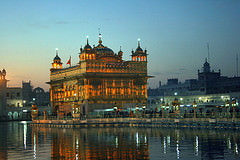 Day 04: Amritsar – Dharamsala
After breakfast we leave for 5 hour drive. Home of the Tibetan leader The Dalai Lama. Tibetan community in exile settle here since the 60's. City now lives at the rythm of buddhist and indus celebrations.
Dharamshala is also a busy bazaar town and has established itself as a base camp for those who wish to explore the nearby mountains.
The rest of the day is at your leisure to explore the surroundings on your own. Overnight at Chonor house in Dharamshala
Day 05:  Dharamsala
Day at leisure to explore Dharamsala.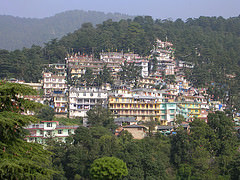 Day 06:  Dharamsala – Manali
This morning depart for Manali, with its spectacular views of snow-capped Himalayans peaks. Manali's major asset is its proximity to the snowline. It is a popular honeymoon destination and trailhead for numerous treks as well as great countryside for those with a passion for adventure sports. Overnight in Manali
Day 07:  Manali
Depending on the weather and your mood you might like to head out skiing, hang gliding, river rafting, take a short hike, visit the Mountaineering Institute and the apple orchards or just relax in scenic surrounds.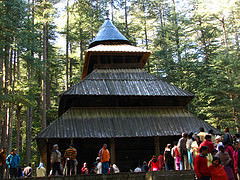 Day 08:  Manali – Shimla
Drive to Shimla, the British called Shimla the "Queen of Hill Stations" and it is surrounded by pine, deodar, oak and rhododendron forests.
In spite of its modernization, it still retains a colonial flavour, and is one of Indian's most popular and biggest hill stations. Overnight in Shimla.
Day 09: Shimla
A day to stroll the mall, rummage in the bazaars, visit smaller local towns and enjoy the mountain scenery. Overnight in Shimla.
Day 10: Shimla – Delhi
Drive back to Delhi.